QUICKBOOKS GREASE TRAP PUMPING & REMOVAL SOFTWARE
With its seamless integration with QuickBooks, its compatibility with handheld (pocket) computers like iPhone and Androids, and its many function features, The Service Program is the optimal software solution for your Portable Toilet, Septic or Rolloff business. Especially when it's also one of the most affordable solutions on the market.

Following are some of the portable toilet and restroom tasks that The Service Program can help you record, track, manage and report to your residential and commercial customers:
Delivery date, time and quantity
Type of product (portable toilet, sink, holding tank, restroom trailer, rolloff)
Where to set it on premises
Pick-up date and time
Removal and disposal of waste
Track routes and easily tell what route and stop you should place new customers
Generate billing that includes date ranges, pickups, drop-offs, damage waivers, fuel surcharges and seamlessly goes into QuickBooks. You actually print the Invoices right out of QuickBooks
Easily prorate units
Bill on any billing cycle in advance or in the rears
Track product issues by serial number
Bill by the day, week or month and prorate returns
Analyze rental versus returns by period
Appear on maps with a latitude and longitude if there is no physical address
Interface with popular mapping software
Great screen that shows you which units are rented but not on a route! This screen alone can save you from that dreaded call from a customer!
Route Mapping Screenshot
Scheduling
Route Schedule
Watch Video
Watch Video
Watch Video
We now support 2-Way Google Calendar integration!
Watch Video
QuickBooks Rental Invoice
Rentals/Equipment
Reservations
Watch Video
Watch Video
Billing
Route Tickets
Customer Detail
Watch Video
Watch Video
Watch Video
Reports
iPhone/Android
Below are some Screen Shots of our iPhone and Android Version
View, Create, Complete Work Orders
Create Invoices and More right in the Field!
Record specific info regarding a pump or cleaning.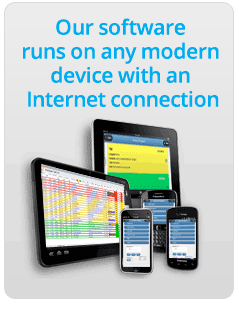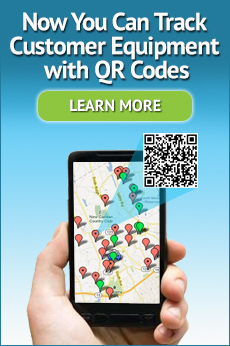 The Service Program is a QuickBooks add-on that can help you manage contacts, track leads, schedule appointments, plan routes, generate estimates, manage equipment rentals, track materials and equipment, produce invoices in the field, manage multiple inventory locations, create reports and fulfill service contracts. The Service Program also works with handheld personal digital assistants (PDAs), so it's mobile, just like your business.