PATHWAY TO SUCCESS
The Service Program is a tool that can help you get better and what you do.



| | |
| --- | --- |
| | Quickly enter a service call or reminder to someone in your company and track lapsed time as well as when it was complete. |
| | Route drivers and service techs can enter tasks from their PDA to the office or themselves while in the field |
| | All tasks save to the customer history so you will always be able to see what has happened on an account. If you have a PDA this information can even be stored on the PDA! |
| | |
| --- | --- |
| | Inventory posts directly into QuickBooks |
| | You can manage multiple inventory locations (ie trucks) in The Service Program |
| | Track equipment used on trucks for a job or route stop. Including chemicals, pest control chemicals used and more. |
| | |
| --- | --- |
| | Easily setup routes for drivers on any frequency you desire |
| | Our Map Wise Smart Routing capability will recommend what route and stop a new customer should be placed on making the ability to keep your routes tight a snap! |
| | Analyze customer delivery frequencies based on a variety of factors including average delivery amounts, # of refused deliveries, etc. |
| | |
| --- | --- |
| | The Service Program can provide you leads in your area! Once the leads are imported or entered into The Service Program it will track calls, visits and much more. |
| | Easily create a quote comparison for leads that want to compare your price to their existing services prices. Once the quote is generated you can seamlessly email it to the customer. |
| | Once the quote is accepted The Service Program will: create the customer in QuickBooks, create various work orders to the appropriate people to prepare equipment, generate the first order and more! |
| | |
| --- | --- |
| | The Service Program online ordering component is great because it seamlessly interfaces into The Service Program. |
| | Orders will be placed on the drivers Packouts and PDA |
| | Customers will see their average delivery quantity |
| | You even have an easy way to suggestive sell them on items by customer or by type of customer |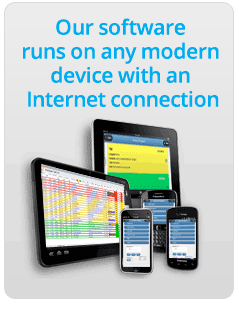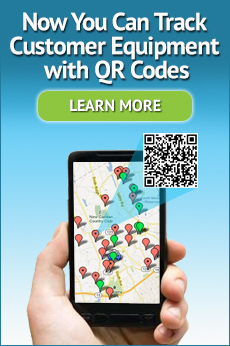 The Service Program is a QuickBooks add-on that can help you manage contacts, track leads, schedule appointments, plan routes, generate estimates, manage equipment rentals, track materials and equipment, produce invoices in the field, manage multiple inventory locations, create reports and fulfill service contracts. The service program also works with handheld personal digital assistants (PDAs), so it's mobile, just like your business.