QUICKBOOKS GUTTER INSTALLATION & REPAIR SOFTWARE
With its seamless integration with QuickBooks, its compatibility with mobile devices (iPhones and Android), and its many functional features, The Service Program is the optimal software solution for your Gutter Installation service business. Especially when it's also one of the most affordable solutions on the market.
The following are some of the Gutter Installation Service tasks that The Service Program can help you record, track, manage and report to your residential and commercial customers, if appropriate:
Enter Customers once in The Service Program or in QuickBooks and it seamlessly will update the other program.
When a customer calls you can open a work ticket in The Service Program then it will seamlessly go to a PDA. Once closed it posts as an invoice in QuickBooks where you can print it out.
Continue to receive payments in QuickBooks and do your other normal accounting functions. The Service Program does all the other little tasks that QuickBooks doesn't do.
Schedule when services need to be performed with our drag and drop calendar
Create routes for services that need to be performed on a certain frequency like weekly, biweekly, monthly, etc
Track when your guys arrive and depart a location
Email notify a customer/property manager when work is complete
Profile your customers by creating 20 custom fields to your liking. You can then export the list for marketing and use popular email newsletter systems like www.contantcontact.com
Create Quotes for customer and leads that are not QuickBooks customers. Email the quote right out of The Service Program to your lead!
Create custom service contract templates and track which service contracts are up for renewal and when
Track customer specific equipment
Track subcontractors as well. If you need to dispatch a subcontractor or you are awaiting parts from a supplier for a job The Service Program gives you an easy way to track them as well as notify you when things fall behind schedule
Track inventory in multiple locations like vans, warehouses, etc. Inventory will then tie right back into QuickBooks!

Service Call Scheduling
Past Due/Recurring Work Orders
PDA's
Watch Video
Watch Video
We now support 2-Way Google Calendar integration!
Watch Video
Routing
Route Tickets
Route Mapping
Watch Video
Watch Video
Watch Video
Inventory
Customer Detail
Monthly Billing
Watch Video
Watch Video
Watch Video
Service Contracts
Ticket Analysis
Leads/Quotes
Watch Video
Watch Video
Watch Video
Below are some Screen Shots of our iPhone and Android Version

Create, View and Complete Work Orders
Create Invoices, View Customer Info, sync remotely
Run a route, create route tickets, record what was done at a stop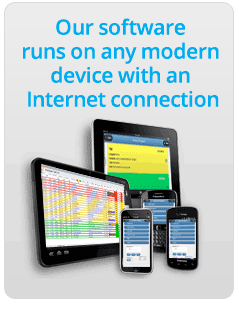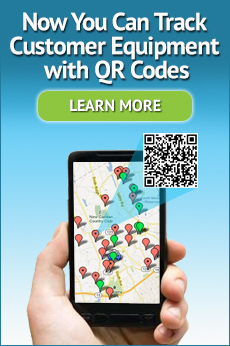 The Service Program is a QuickBooks add-on that can help you manage contacts, track leads, schedule appointments, plan routes, generate estimates, manage equipment rentals, track materials and equipment, produce invoices in the field, manage multiple inventory locations, create reports and fulfill service contracts. The Service Program also works with handheld personal digital assistants (PDAs), so it's mobile, just like your business.