QUICKBOOKS EQUIPMENT RENTAL SOFTWARE
With its seamless integration with QuickBooks, its compatibility with handheld (pocket) computers, and its many function features, The Service Program is the optimal software solution for your Equipment Rental Business. Whether you rent tools, appliances, heavy equipment, portable toilets, furniture, or party supplies The Service Program is the easiest QuickBooks integrated software on the market today.

Following are some of the portable toilet and restroom tasks that The Service Program can help you record, track, manage and report to your residential and commercial customers:
Track Delivery date, time and quantity
Track Type of product you rent (chairs, tents, power tools, etc)
Where to set it on premises
Pick-up date and time
Track routes and easily tell what route and stop you should place new customers
Generate billing that includes date ranges, pickups, drop-offs, damage waivers, fuel surcharges and seamlessly goes into QuickBooks. You actually print the Invoices right out of QuickBooks
Easily prorate rentals
Bill on any billing cycle in advance or in the rears
Track product issues by serial number
Bill by the day, week or month and prorate returns
Analyze rental versus returns by period
Appear on maps with a latitude and longitude if there is no physical address is available
Interface with popular mapping software
Great screen that shows you which units are rented but not on a route! This screen alone can save you from that dreaded call from a customer!
Below are some Screen Shots of our Equipment Rental iPhone and Android Version
Create, View and Complete Work Orders
Create Invoices, View Customer Info, sync remotely
Run a route, create route tickets, record what was done at a stop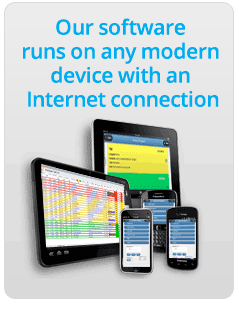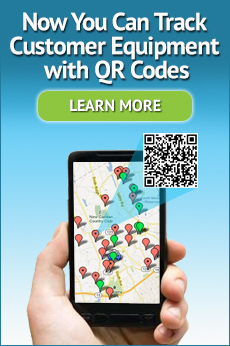 Did you Know?


The Service Program can track all your rentals and bill them in advance or in the rears straight into QuickBooks. It's simple and fast!