QUICKBOOKS PROPERTY MANAGEMENT AND MAINTENANCE SOFTWARE
The Service Program - The Leading QuickBooks Add-On Property Management and Maintenance Service Software. Track Subcontractors, in house repair people, recurring work orders, location equipment and more!
Our iPhone and Android component gives your people the ability to enter and close out work orders while in the field. It also gives your people the ability to see past history of what was done at the location. Best of all, closed work orders can post into QuickBooks for billing!
The following are some of the property maintenance tasks that The Service Program can help you record, track and manage and report to your residential and commercial customers:
Document what services are performed each visit
Track which subcontractor/employee you have assigned to do the work
Track lapse time on open work orders. (Past due work orders are displayed in red, current work orders are in yellow and upcoming work orders are in green)
Enter customer equipment
Record multiple contacts per account.
Track preferred subcontractors by customer
Attach, photos, contracts, and other documents to a customers account
Bill into QuickBooks on a per work order basis or in batch once a month
Enter Preferred Pricing by customer on items that are in your QuickBooks
Keep track of equipment checks, maintenance and repairs
Track houses/properties by subdivision
Create checklists to accompany work tickets
Easily create scripts so when a customer calls your employee will get as much info from them as they can. The questions and answers to the script will print on the work order.
Print custom mailing lists based on subdivision, who has what equipment
Managers can view entire route schedule from their PDA to be able to check on routes as they are in the field
Email a customer and/or onsite property manager after work has been performed at a location.
Click on the Report on the right. This Route Tech Analysis Report is an example of how The Service Program can provide company your company with information quickly and easily so that you can make informed business decisions now. This report shows you:


by Tech # of Route Stops

Stop Gross for the date range

time it takes to run the route

the 4 pay scenarios for comparison

fuel analysis by miles a tech turns in vs. other scenarios

miscellaneous expenses like insurance, uniforms, cell etc.
and how all this compares to your companies route profitability model.



Did you Know?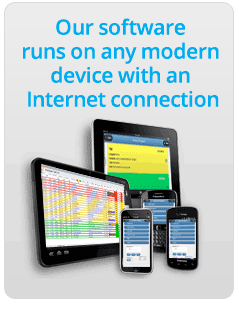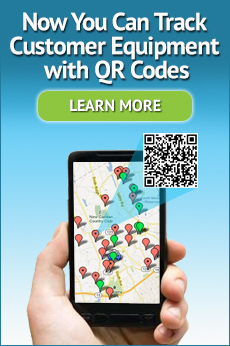 Tracking subcontractors has never been easier!

The Service Program makes tracking work orders assigned to subcontractors simple. You can email the work orders directly to them and quickly know if the work order turns past due!