QUICKBOOKS IRRIGATION SOFTWARE
With its seamless integration with QuickBooks, its compatibility with handheld (pocket) computers and smartphones (like iPhones and Android), and its many functional features, The Service Program is the optimal software solution for your irrigation service business. Especially when it's also one of the most affordable solutions on the market.
Following are some of the lawn care and maintenance tasks that The Service Program can help you record, track and manage and report to your residential and commercial customers, if appropriate:
Enter Customers once in The Service Program or in QuickBooks and it seamlessly will update the other program.
When a customer calls you can open a work ticket in The Service Program then it will seamless go to a PDA. Once closed it posts as an invoice in QuickBooks where you can print it out.
Continue to receive payments in QuickBooks and do your other normal accounting functions. The Service Program does all the other little tasks that QuickBooks doesn't do.
Generate analysis: type of grass(es) present, type of weeds present, insects found, diseases found
Schedule when services need to be performed (fertilizing, pruning, etc.)
Keep track of services performed per visit (mow lawn, edge, weed eat, rake leaves, prune, mulch, plant, etc.)
Record fertilizers and weed control applied
Track tree and shrub care services
Record time of day and weather conditions
Track when repair parts are used off a truck with inventory
Track assets assigned to crews
Maintain route schedules for crews
Track crew profitability
Track issues from the main warehouse to each crew member (fuel, mower parts, etc.)
Create routes for cutting, fertilizing, cut-backs and more
Record non billable work orders as well such as complaint calls etc. See how many types of calls are coming in based on type and for who they are referring to.

Did you Know?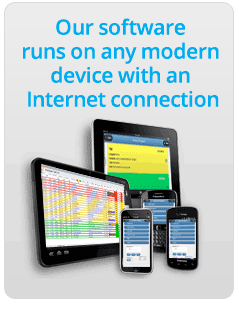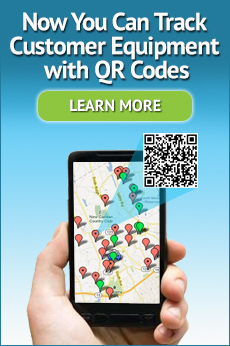 The Service Program is a QuickBooks add-on that can help you manage contacts, track leads, schedule appointments, plan routes, generate estimates, manage equipment rentals, track materials and equipment, produce invoices in the field, manage multiple inventory locations, create reports and fulfill service contracts. The Service Program also works with handheld personal digital assistants (PDAs), so it's mobile, just like your business.