The Service Program is the Leading QuickBooks add-on for
today's service business needs
Are you looking for a software program to help run your service business? Do you need a program that works with QuickBooks? For a simple and sensible solution, you need The Service Program.

The Service Program is a QuickBooks add-on software application that can help you:

| | | |
| --- | --- | --- |
| | | Seamlessly Interfaces with QuickBooks |
| | | Schedule Appointments (Drag-n-Drop) |
| | | Create/Manage recurring appointments |
| | | Works on iPhones, iPads and Android Devices |
| | | Completed invoices post right into QuickBooks as invoices |
| | | Manage Customers |
| | | Track Leads |
| | | Plan Routes |
| | | Generate Route Maps and optimize your stop order to be more efficient |
| | | Generate Estimates |
| | | Manage Equipment Rentals |
| | | Track Materials and Customer Equipment |
| | | Produce Invoices in the Field |
| | | Manage Multiple Inventory Locations |
| | | Create/Fulfill Service Contracts |
| | | Works with your email and exports to Excel |

The Service Program also works with popular handheld personal digital assistants (PDAs) and smart phones, so it's mobile, just like your business!


Flexible, Simple software that is customized to work with a number of industries
Get Started NOW!
The Service Program can configure your network, install our program, and train your staff!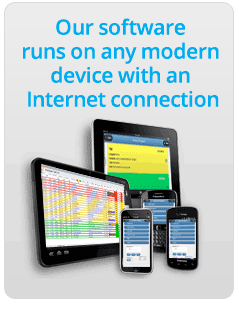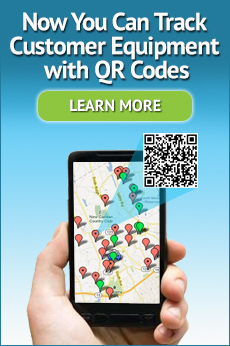 Premier iPhone, iPad and Android Employee GPS Tracking Solution NOW AVAILABLE!

CLICK HERE


Be Proactive not Reactive with your Customers!


You are in the customer service business. Whatever you do, whether is cleaning pools, cutting lawns, cleaning portable toilets, or repairing something for someone you MUST take a proactive approach in keeping the customer informed. The Service Program makes it easy for you by seamlessly emailing the customer after route stops and service calls and more!

Why we are the #1 Choice

The Service Program was designed by people with over 29 years in the service industry. We grew tired of not being able to find a suitable, easy-to-use, software program on the market that can help take our business to the next level so we developed our own! Now The Service Program boasts thousands of users nationwide!